There are lots of ways of creating wealth on the internet. One of them is blogging. While some people create blogs just to satisfy their writing desire, many others create a blog simply for money-making purposes. If you are one of those looking for ways to generate income through a blog in 2020, then this piece is for you.
Millions of blog posts are available on the internet; this makes it more competitive than ever before. Many people start blogging because of the excellent money earning opportunities this can create for your personal life and your business. If you produce great blog content, chances are there that you can make plenty of money through this system. Moreover, your blogs do not need to be years old before it can start to generate income for you.
A Guide to Starting a Blog
There are essential steps you must take if you want to start a blog and start making money through them. Before you begin to blog, you must try to establish your primary goal. Most people will often fail because they have not adequately defined what they are looking for or state what they want to achieve by blogging. Your number one goal is to establish a well-defined goal or objective. Some people would call this a "mission statement." What is it that you want to accomplish? You must first sit down and articulate what you want to achieve, and that can guide you in making the right decisions.
Choosing the Blog Niche
One of the most important factors to consider here is the blog niche. The fact remains that every blog must have a niche. There are lots of niches that you can start with. For instance, some niches are cooking, health, marketing, nutrition, and tons of others. Most importantly, you must begin with a niche you have a passion for. It is better that you start with something you know about, and this includes those things you are very passionate about. The importance of choosing a niche you are familiar with is to be able to maintain consistency. Furthermore, in selecting a niche, you must look for profitable niches that can earn you money. The best way to make money through your blog is the monetization process.
People are always looking for an informative blog they can patronize. They are certainly going to patronize such blogs once they obtain quality content in them. Therefore, it is always better that you work in a niche that you can comfortably write about.
Many blogs fail because of niche related issues. The success and failure of any blog would depend on the niche. So before you start, do serious research on the niche. The fact remains that you can blog about anything, but before it can make you money, you must put serious effort into it. This is the starting point of any blog. There are thousands of blogs, and if your blog must withstand the competition, you must consider this factor.
Quality Content
As the old saying goes, "Content is King." The blog has to speak through the content. If you are not a professional content writer, you can outsource that responsibility to other people to do it for you. You must ensure that your content stands out when compared to others.
If you select a niche, even though others will be writing about the same theme or topic, ask yourself, "what is it about my content that will give me the edge over my competitors?" Ensure that the content you publish is well researched and that it can provide value to the readers when compared to similar content out there. This means that you must put in a lot of work in developing your content strategy.
Professional bloggers are creative thinkers. You must sit down, plan, and think of what you are going to write about today that many people would like to know. Ensure that the information you put on paper is original. This means that you can't just copy and paste someone else's ideas. Furthermore, you must ensure that your content adds value to the reader. This suggests that such content must be helpful. Also, your content must continue to attract the reader's interests. لعبة دومينو اون لاين If you give enough time and plan your way, then the chances of succeeding are always there, trust me. If people read other people's content and failed to read yours, then that's a huge issue. There are a few factors that could be responsible for that.
Check the information you provide and know whether you provide thrilling information that people would like to read.
Furthermore, check the way you provide that content and know whether you provided it in a professional way that can capture the reader's interests.
Create standards for your posts and always meet them. If other posts are better or more informative than your own, then it may not generate the required attention you're looking for. It is one thing to have a good idea, and it is another thing to put it on a blog in proper grammar. Research is fundamental when you are choosing topics and content. Look for those trending topics in your niche and produce quality content around those topics.
Furthermore, you must also know how to create a quality post. Most importantly, whenever somebody comes to your blog, try to deliver tremendous value. The more value you give, the more chances you have to develop a life long subscriber to your content.
Keyword Research
Let's talk about keywords. In choosing a profitable blog niche, you must pay attention to selecting the right keywords. Research the niche and use those words that people often search for within your niche. This can increase the quantity as well as the quality of traffic coming to the blog.
Another thing that is important and related to keyword research is search engine optimization or SEO. You want your blog to rank well on search engines like Google. Google remains the most popular search engine on the internet today. If you want to become profitable with your blog, you must pay serious attention to search engine optimization. It is indispensable. There are various methods that you can take to optimize your content and blogs.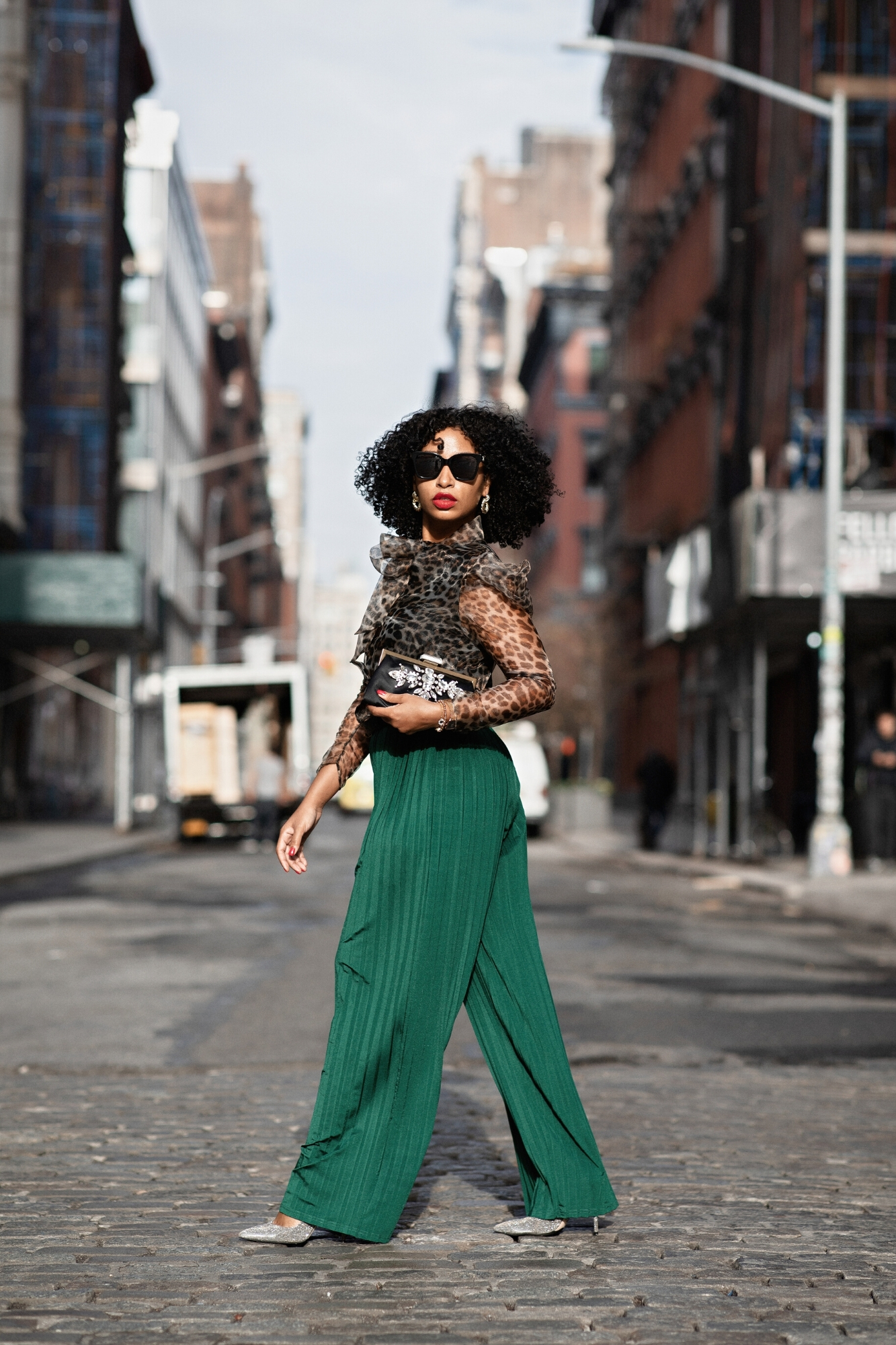 Getting Traffic to the Blog
So what's next? Think of how to generate quality traffic to the blog. Think of your audience and where they hang out. Since you're already familiar with the niche, this can equally assist you in knowing more about your audience and what they like to do. Think of what appeals to them.
Furthermore, you must consider the audience's revenue potential. What do they like to spend their hard-earned money on? Understanding this means that you must understand their problems and challenges, and this can assist you in formulating ways of dealing with those problems or challenges. The target audience must be well defined, and the content must be targeted to your specific audience.
Building Your Influence
This might not be as difficult as you think, but it might involve stepping out of your comfort zone. It's time to start using your social connections in social media. Apart from these social connections, there are other things that you can do to build that connection. Think of writing a guest post and publish it a blog within your niche community, or align yourself with brands that speak to your unique mission.
Ways you can make money through your blogs
If you are thinking of ways of making money through your blog, then you must be familiar with the concept of monetization. This implies that you must monetize the blog to make it able to receive money or earn income for you.
The money you make through the system entirely depends on your level as well as your expertise. In the beginning, you're not expecting to make all the money from the system. However, with time, you will master the method of making money with your blog.
There are lots of ways of making money and here is the list of some of them:
–Direct marketing
–AdSense
–Native advertising
–Affiliate marketing
–Sponsored posts as well as paid reviews
–Marketing digital products such as eBooks and so on.
–Produce and market online course
–Offer other services such as consulting and services, which you can always provide based on your skills and so on.
Ad Networks
If you are a beginner, you can use your blog for ad networks. This is recommended because it is one of the quickest ways of making money through your blog. Try Google AdSense. To get started here, once your blog is up and running, ads are displayed on your blogs, and these ads are based on your niche and the content quality.
Affiliate Marketing
This is perhaps one of the most profitable methods of earning money through your blog. This method can be advanced as well as intermediate.
Before you begin to use the method, you must be familiar with it. لعبة الدومينو المصرية You need to equip yourself with useful information that can guide you about using affiliate marketing to earn money in your blogs. There are some popular affiliate product programs that you can start with. They include the ShareASale, Amazon Affiliate Program, PartnerStack, as well as Commission Junction and Awin and Impact Radius, and so on. Most of the products are available in ClickBank.com.
Affiliate marketing is not difficult. If you have been generating massive traffic to your blog, then you are going to succeed here because you are going to make plenty of sales. You can earn thousands and millions of dollars through the affiliate marketing system.
Market Your eBooks
Another way of earning money blogging is by selling eBooks. Most people can make plenty of money by selling their books in their blogs. The book can be about a niche. If you write great content about anything in the book, people can buy them once they find it interesting. The fact that you have your product to sell is another excellent way of earning money through this system.
Native Ads
Many bloggers sustain themselves through this method. Native ad solutions are some of the best ways of making money through the system. There are some platforms that you can start that process. There are interesting places that you can lay your hands on that native ads, and some of them are Outbrain, Taboola, and Mgid. Furthermore, there is the AdSense, which was discussed earlier.
Launching an Online Course
This is another excellent way of making money for bloggers. It is possible that you can convert your textbook to a video format, and you can sell them online to earn passive income on your blog.
You can create a video course, a checklist, or downloadable templates. The possibilities are endless.
Campaigns and Direct Advertisement
Campaigns and direct advertisement is another good way of making money through your blog. It is better than AdSense because you make money through the system directly by working with clients and brands. If you create a beautiful blog, then it's possible to attract the attention of brands and direct advertisers to your site. لعبة البلبل
Writing Sponsored Reviews
You can write sponsored reviews on your blogs and earn money through it. The amount you get paid per post varies. Look for those sites that pay high for quality reviews. You can make plenty of money through the process.
Provide Other Services
If there are special services you can provide which people need, you can advertise such services in your blog. Some of the services that you can advertise include content writing, search engine optimization, and so on.
Conclusion
These are some of the ways you can make money through your blogs. Blogging is one of the easiest ways of making money. Anybody can do it once you follow the steps prescribed above. Let me know, are you interested in starting a blog in 2020? Have you considered your niche? What topics are you passionate about, and what are you interested in writing about? Leave a comment and let me know.