About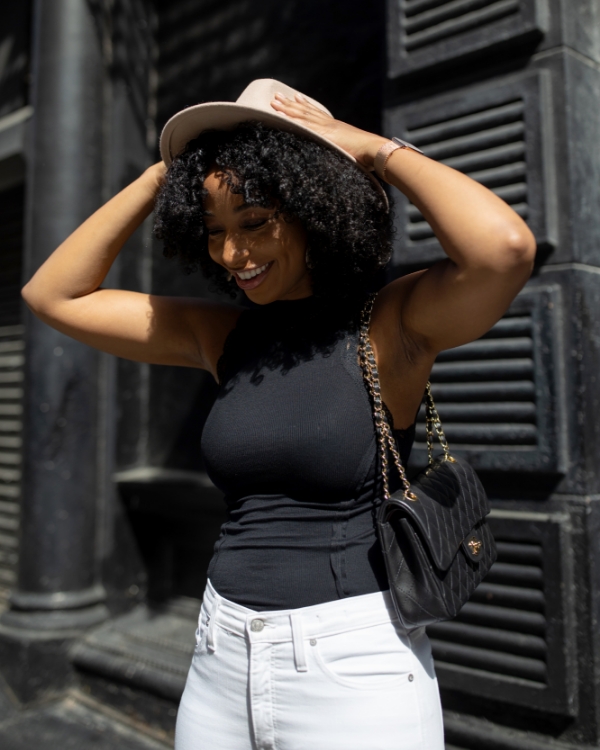 My name is Tiff Benson– I'm a passionate digital content creator, brand ambassador, and entrepreneur who loves perfume, traveling the world, and sharing my love of all things beautiful with my subscribers.
With a heart filled with wanderlust, I've traveled to 9 different countries but I've always loved New York City, and New York is where I call home.
Growing up in New York City blossomed my passion for the arts. A native of Hollis, Queens, I went to Hunter College in New York, and after graduating with a BA in Broadcast Journalism and Theatre, I was ready to take the world by storm.
Work History
During my college years, I interned for radio/TV personality Wendy Williams; and fashion designer Issac Mizrahi. After graduating, I went to work for a small accounting firm in NYC where I was always more interested in traveling the world and connecting with people, rather than crunching numbers and over-looking extensive excel sheets. During this period, I used dance as an outlet to express myself. Being formally trained in dance throughout my life, dance was always a life-long hobby where I excelled.
I developed a cult following online, performed, and trained others in my unique dance style worldwide. In doing this, I learned a great deal about the powers of the internet and quickly learned that I could reach a multitude of people and inspire others through the power of the world wide web. It was through this experience where I had an epiphany – to take the plunge, leave dance and accounting, and start a new chapter in my life.
In 2016, I started my blog – TIFFBENSON.COM, and never looked back. Today, I'm the founder of The Fragrance Society– a global community of fragrance lovers around the world, and I'm also a global ambassador for the premier beauty retailer, Sephora. My mission is to educate, entertain, and inspire people to live a more beautiful, limitless, well-lived life.
In my spare time…
In my spare time, you'll catch me looking for hidden gems at perfumeries and browsing through top-tier department stores for fashionable finds. I also take dance classes and works out three times a week. Minimalist practices are a major part of my daily routine and I'm always looking for new ways to develop my mind, body, and spirit.
When I'm not shopping or exercising, I help raise money for charitable organizations like Alvin Ailey American Dance Theater, National Breast Cancer Foundation, National Alliance on Mental Illness, or the Elton John AIDS Foundation (to name a few).
You'll usually find me spending time with my grandmother on the weekends, having dinner with my best buddy Loren, or mixing it up around town with my dear friend, Rohan.