Louis Vuitton and Yayoi Kusama have come together yet again to create something extraordinary. This new creative encounter reawakens, evolves and expands on their initial exchange with a striking collection that celebrates the vibrant colors of both worlds. To top it off, the launch campaign features some of the world's most renowned supermodels and creative store decor.
About the Louis Vuitton Polka Dots Collab
Louis Vuitton and famed Japanese contemporary artist Yayoi Kusama have had a long creative relationship spanning nearly a decade. It all started back in 2012, giving LV a fresh perspective and they've been reaping the rewards of this fruitful partnership ever since. Delphine Arnault said in an interview that, "happiness" is what attracted them to her work. With that Louis Vuitton has been able to bring Kusama's bright polka dots and vibrant colors onto their classic denim pieces, dresses, bags and more. Fans of the iconic French fashion house and those who are familiar with Kusama's style were delighted to hear of her return and collaboration with LV as it offers something truly unique. Who would have imagined pairing such timeless luxury with minimalistic art!
The Collection
The Louis Vuitton x Yayoi Kusama newest collaboration brings together two worlds in perfect harmony. The collection ranges from ready-to-wear pieces to accessories and footwear for both men and women. The womenswear, menswear and accessories are adorned with a unique mix of signature Louis Vuitton prints. Some examples are the Monogram Flower, combined with Kusama's signature polka dots, lightning bolts and flower motifs.
A couple of standout items include the Monogram Empreinte Speedy Bandoulière 25 Bag featuring iconic Louis Vuitton elements like the monogram flower print and LV gold detailing combined with Kusama's signature polka dots. The Boite Chapeau 30 Souple Hatbox bag also stands out with colorful polka dots against a black background. In addition, All items feature an exclusive lining designed by Yayoi Kusama herself.
The Campaign Stars of the second exclusive Louis Vuitton x Yayoi Kusama collection
The campaign stars several internationally renowned supermodels including Anok Yai, Gisele Bundchen, Christy Turlington, Bella Hadid, Karlie Kloss, and Christy Turlington. Each model showcases a range of looks from the collection in striking images shot by photographer David Sims. The creative pictures perfectly capture both brands' universes in all its glory.
My Initial Impression
At first sight of the Louis Vuitton X Yayoi Kusama collaboration, my initial thoughts were of sheer obsession. As a longtime lover of Louis Vuitton, I relish in their collaborations; particularly when there are pops of color involved. It's such a chic, modern take on a classic and timeless brand, providing an exciting juxtaposition between the two aesthetics. If I had all the money in the world, I would get every item from this collection- from the tote bag to the denim jacket and even the Poppin Notebook Cover. It's amazing just how much energy and life these pieces bring with their vibrant colors. It's like taking a breath of fresh air. Cute yet chic describes them best – I hope to add an item from this collection to my wardrobe!
My Favorite Louis Vuitton X Yayoi Kusama Pieces
I'd have to say without a doubt my favorite piece from the collection is the colorful painted dock jeans and matching jacket. Oh my God it's so cute! It totally brings me back to my days in high school wearing FUBU painted denim sets and living my best life! Something about this collection just brings a lot of flavor to the Louis Vuitton brand, and I adore it. It has such a cheerful vibe.
Here are a few of the pieces I am obsessed with: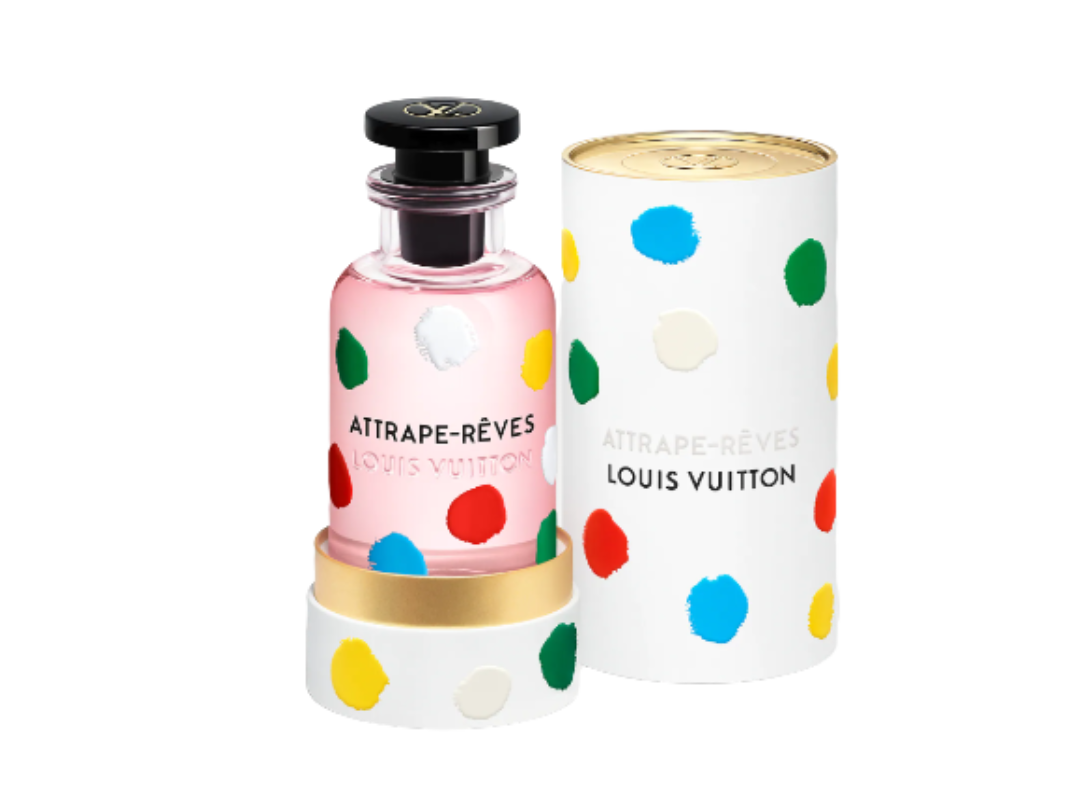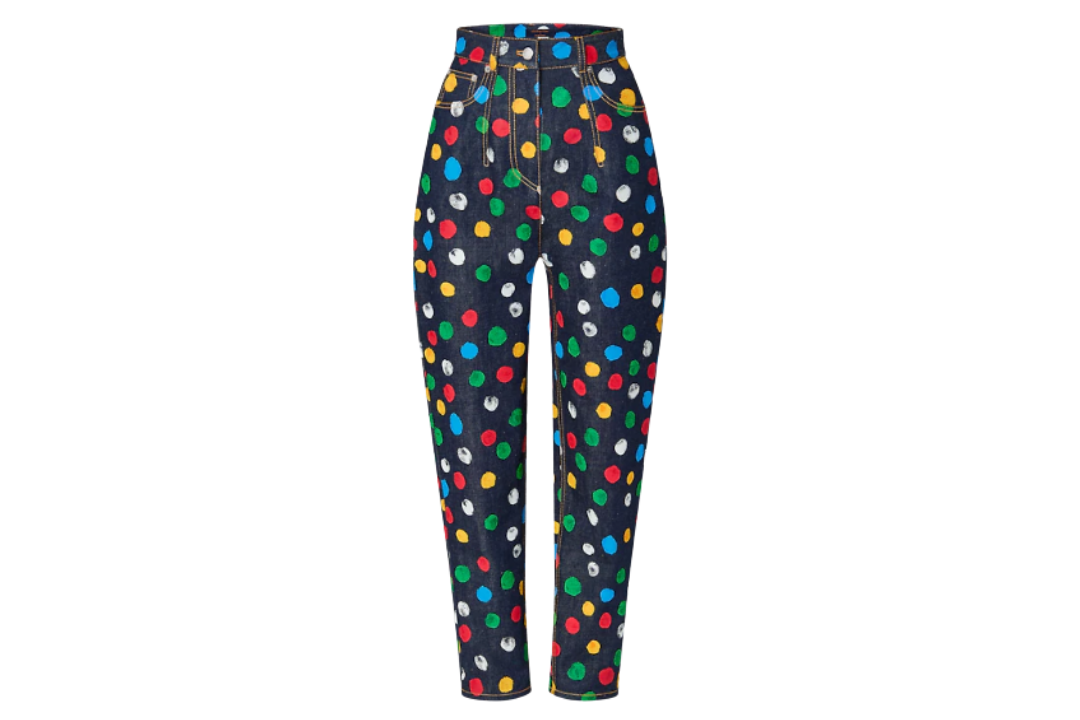 The Pop Up
On January 6th, 2023 Yayoi Kusama and Louis Vuitton kicked off their new collaboration with a splash – popping up shop at the Meatpacking District at 70 Gansevoort Street in Manhattan. Here, you can explore the vibrant works of art, featuring Kusama's signature dots, combined with sleek silver LV creations. Not only is the installation free to everyone to experience, it'll be open until April 2023. It's truly a once-in-a-lifetime opportunity to see both a legendary fashion brand and an iconic artist come together in one place. So put on your fanciest outfit and get ready for the ultimate fusion of colors, patterns, and artistry!
My Verdict
This new creative encounter between Louis Vuitton and Yayoi Kusama brings together two distinct worlds into one harmonious collection. This 2023 LV collab is full of vibrant colors and statement pieces that are sure to turn heads. With iconic prints from each brand combined with exclusive linings designed by Yayoi Kusama herself, this collection is one for the books – so make sure to check it out! Plus, don't forget to check out the stunning launch campaign. It is featuring some of today's top international supermodels captured perfectly by photographer David Sims! This is an exciting collaboration you won't want to miss!
Subscribe to my blog to stay up to date with the newest fragrances, beauty products, fashion, get FREE goodies, and exclusive coupons to stores like Sephora and more.
Join my exclusive community of fragrance lovers: The Fragrance Society. This community is a great place for people that love trying new scents, are looking to add to their collection, or would like to learn more about their signature and favorite fragrance. You will receive discounts, valuable fragrance guides and tips. Each week, I send out an email so that you can stay in the know and keep your fragrance game on point.