Can you believe it's almost that time of year again? The holidays are just around the corner and, as always, it can be stressful looking for gifts so it's better to start your shopping early. This week, I've put together a bunch of trendy gift guides for Christmas 2022 for women, men, home, fragrance gift sets, including my personal favorite fragrances on my wish list, and much more! I've tried to include unique Christmas gift ideas in each one, so hopefully they'll help you get all your shopping done quickly and easily. And if you want even more ideas, be sure to follow me on LTK where I'll be posting more throughout the holiday season.
Happy holidays and happy shopping!
---
Gift Guide by Category:
Gifts for the kitchen at Macy's
Gifts for the pet parent at Nordstrom
---
Tiff's Fragrance Wish List
'Tis the season to treat yourself– at least that's what I keep telling myself. There are so many fabulous fragrances on my wish list but I've compiled a list of my top nine favorites that I think would make an AMAZING gift! From traditional scents of the winter season, woody and musky scents to modern, sweet and floral notes, there's something for everyone on my Wishlist. And what better way to treat yourself than with a luxurious new fragrance? So go ahead and splurge on one (or all) of these Dee-lightful scents this holiday season. You deserve it!

On my list is Gucci, A Chant for the Nymph. This fragrance is a symbol of immortality, and the Frangipani flower defines this perfume. It's perfect for those moments when you want to feel transported– sunbathing somewhere on a tropical island. The scent features Ylang Ylang, Tiare flower, and soft Vanilla. It's magical! Another beauty high on the list is Bvlgari, Orom. I'm dying to add this to my collection. Consider vanilla bourbon essence and a leathery oud warming up on the skin. Orom is sophisticated and sweet. It's the perfect scent to add a touch of elegance to your everyday look or turn heads at your next big event. Personally, I plan to get this just in time for the holidays because I think it's the best fragrance to wear to a Christmas party, or even while family and friends are over the house for Thanksgiving.
---
Fragrance Gift Guides
It's no surprise that fragrance always makes a lovely gift for the holidays. After all, who doesn't love the feeling of receiving a beautiful new scent? But with so many options on the market, it can be tough to know where to start when it comes to picking out the perfect fragrance gift set in 2022.
Luckily, I'm here to help! A couple of weeks ago I did a poll on my Instagram and the majority of you said that they wanted to see fragrance gift sets to buy for him and for her this holiday season.
So, without further ado, here are my top picks for the best fragrance gift sets to give this year.
For Him
In my fragrance list For Him, my top pick that I highly recommend is the Sephora Favorites Cologne Sampler Set. It features 12 sample-size colognes, plus a certificate to redeem a full-size fragrance– everything you need to find your new favorite scent. With scents ranging from warm and spicy to earthy and woody, there's sure to be a cologne in the set that you'll love. And when you're done trying them all out, simply take the included scent certificate to any US Sephora store to redeem it for a full size of your favorite featured fragrance – at no extra cost.

More: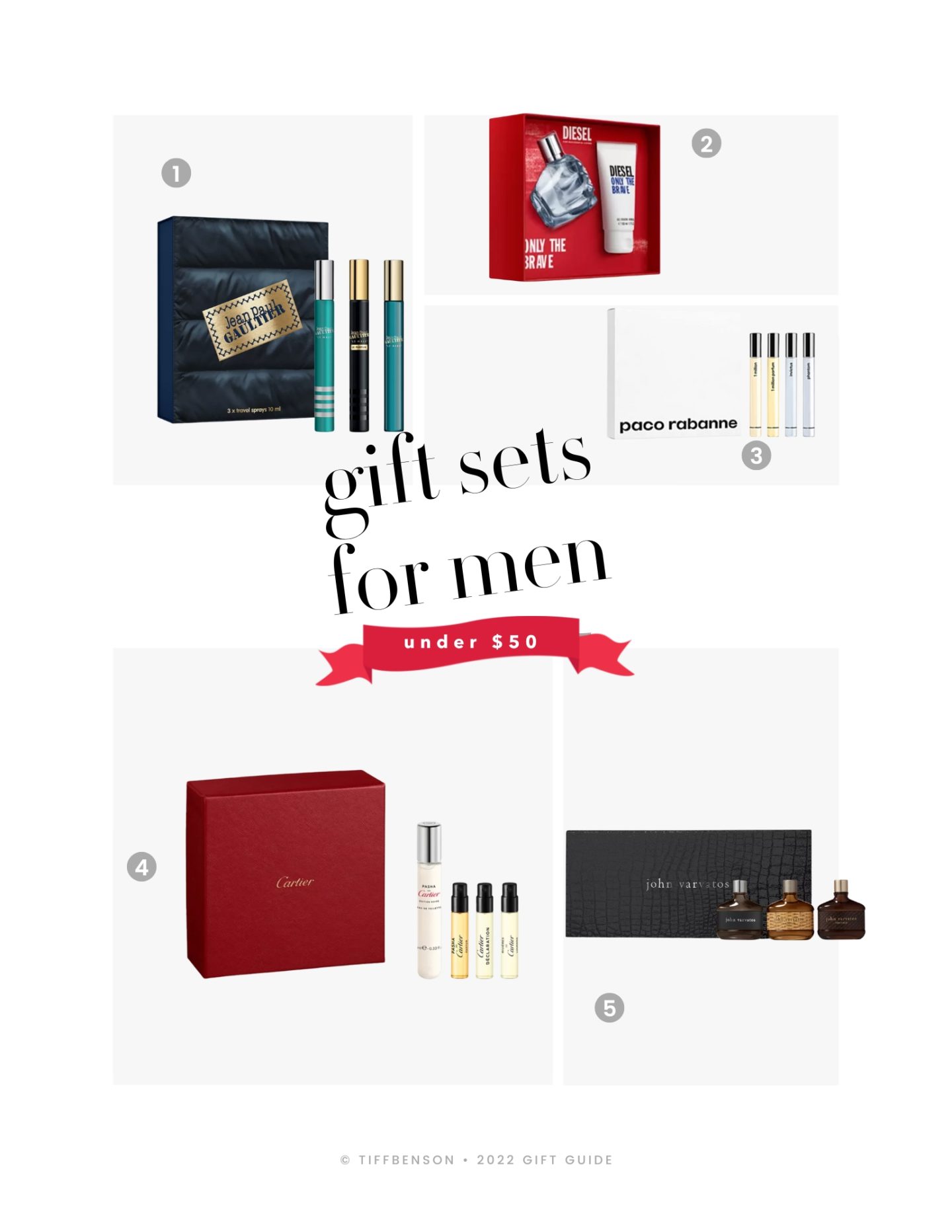 For Her
For Her, the Sephora Favorites Perfume Sampler Set is an excellent choice as well. Perfume lovers, let's rejoice! Sephora has put together the perfect gift set for us – a perfume sampler with 13 different fragrance options. And the like Sephora Favorites Cologne Sampler Set mentioned about, the best part is that you get to choose your favorite scent and then redeem the included certificate for a full-size bottle of it, free of charge. Whether you're looking for a fruity floral or a warm & sweet gourmand, this set has got you covered.

More: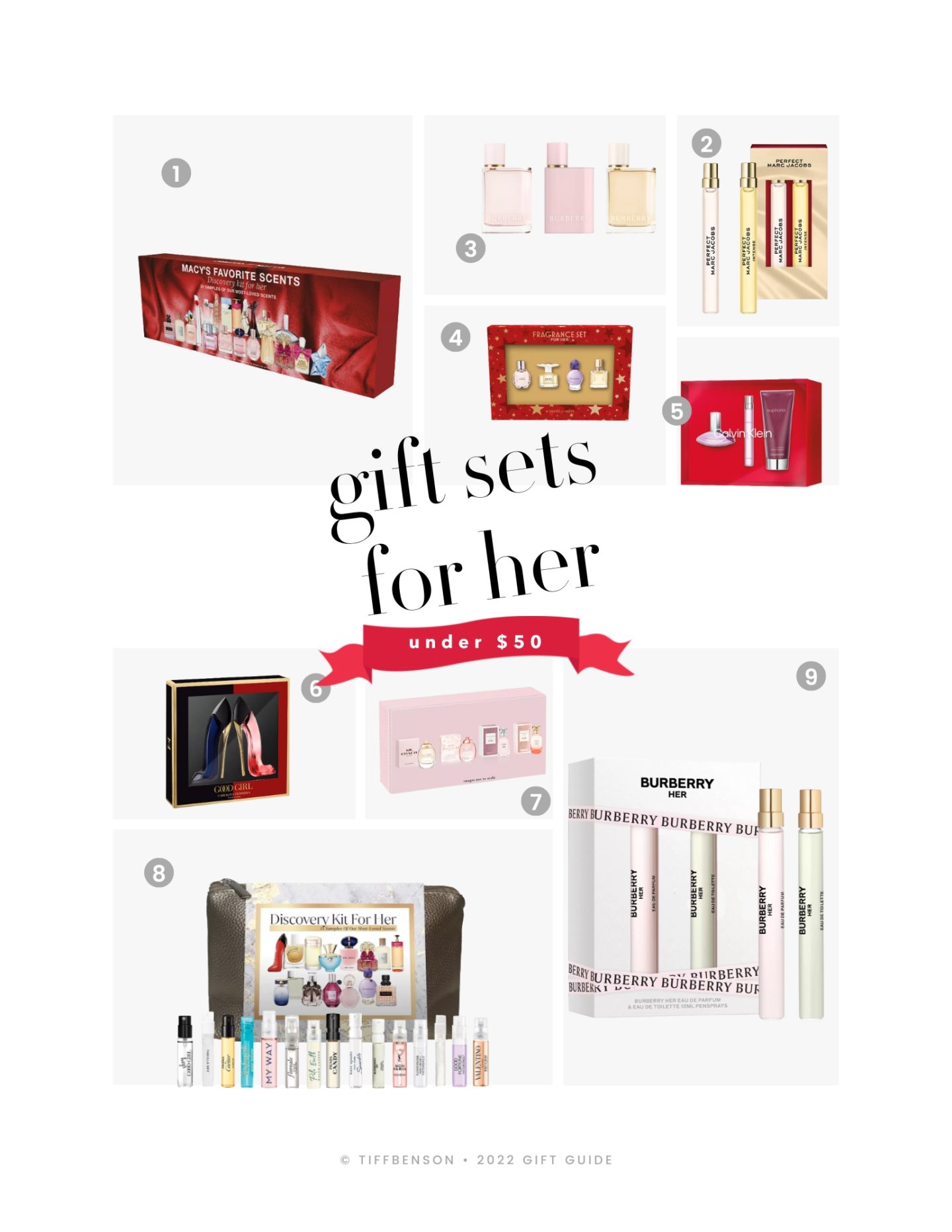 ---
Unique gifts for the candle lovers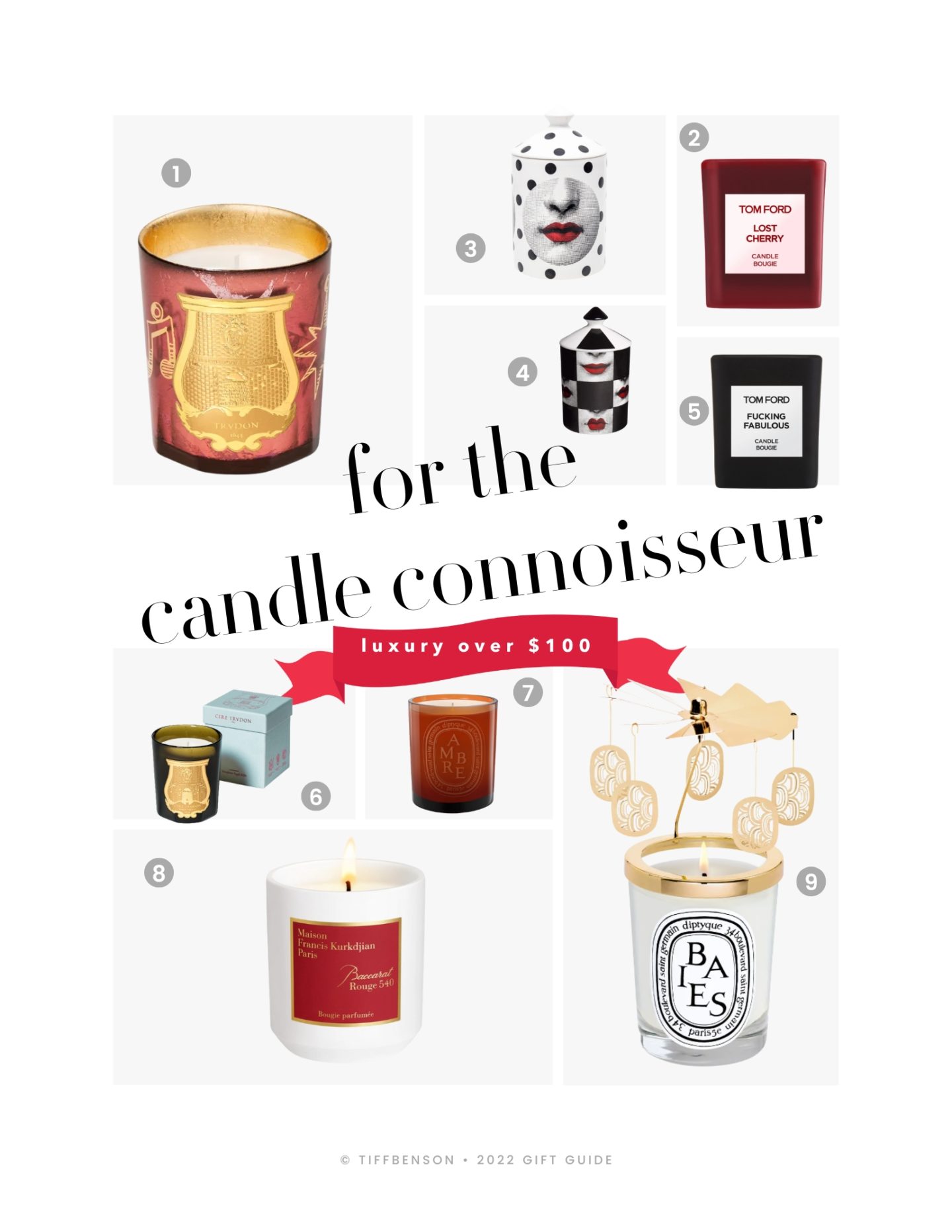 Picking the right candle as a gift can be a tough decision – but don't worry, I'm here to help! Having your place decorated and smelling like the holidays is a must this season, especially when you are having guests over. I've tested out a ton of different and unique fragrance candles and narrowed it down to my top picks. Whether you're looking for a warm escape, a cozy winter cabin, or something in between, I've got you covered. So go ahead and check out my luxury candle gift guide – your favorite candle-lover is sure to appreciate your thoughtfulness.
More Candles at Amazon:

---
Gifts for the skincare lover
There's no denying that we all love receiving gifts, but what's even better is giving the gift of self-care. I put this gift guide together for all of my skin care loving friends out there who know that the best way to show yourself some love is by taking care of yourself. One way to practice self-care is to take care of your skin and keep it healthy and radiant. I've included some luxury skin care sets, as well as the must-have tools and devices that every skin care lover needs in their skincare routine. I know I would be thrilled to receive any of these useful gifts sets, so go ahead and treat yourself or a loved one to a little luxury with one of these great skin care gifts.

---
for the kitchen at Macy's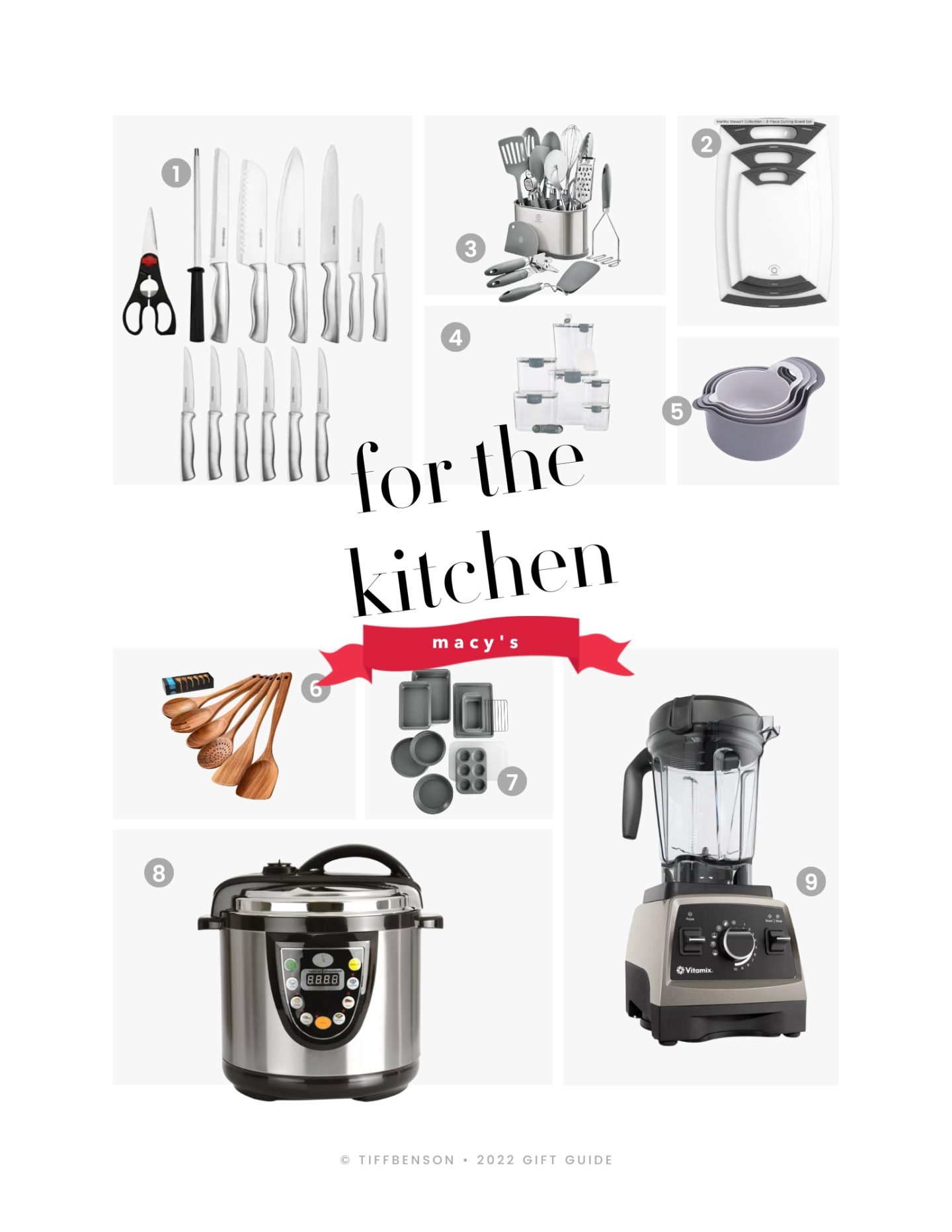 If you're looking for some great gift ideas for the kitchen, you've come to the right place. Around the holidays, everyone seems to congregate in the kitchen, so it's the perfect time to give a wonderful kitchen-related gift to someone you love. Whether you're shopping for a new knife set or finally doubling down and getting the Vitamix you've always wanted, there are plenty of great options out there. So take a look at my gift guide and find something that your loved one will truly appreciate.

---
Unique Gifts for him at Nordstrom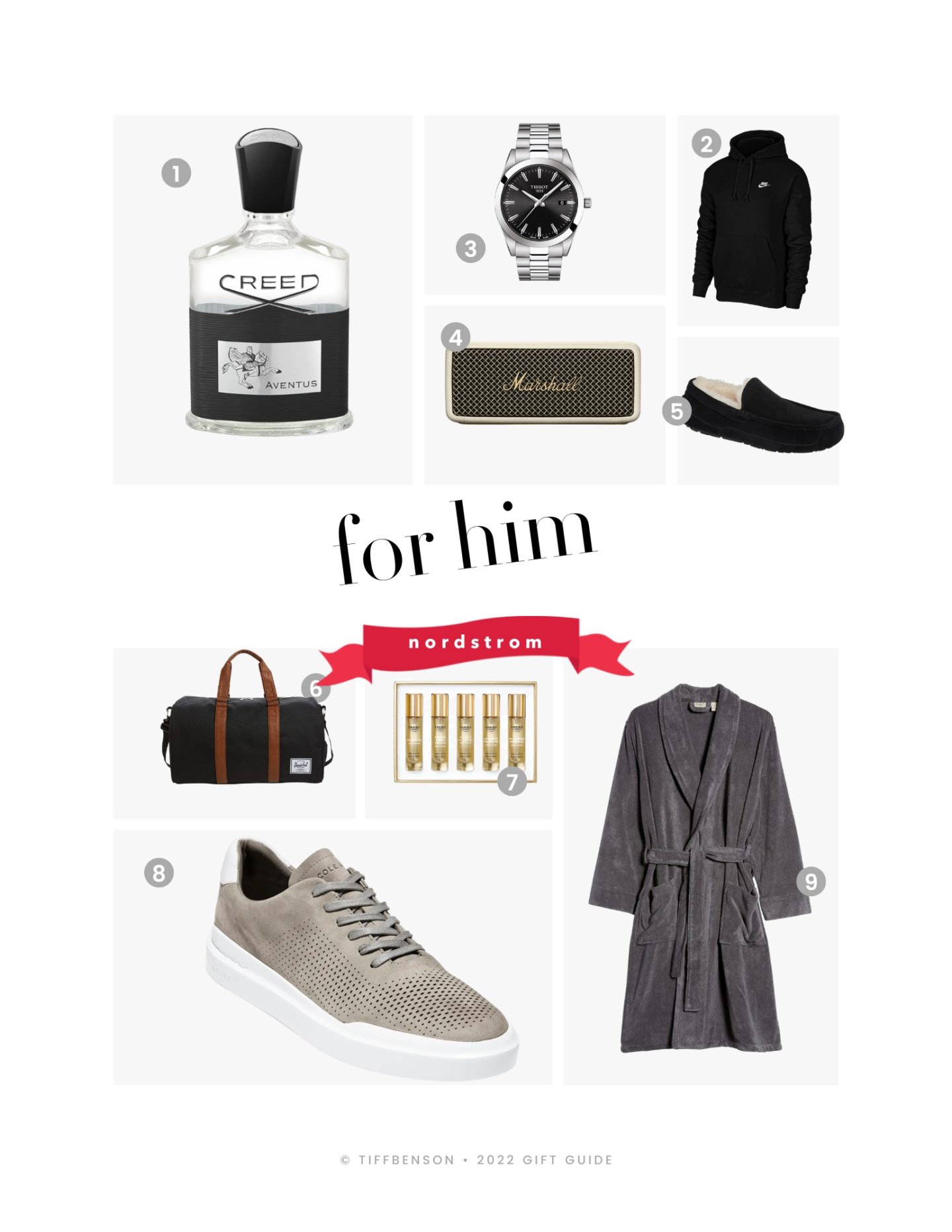 Shopping for men can be tough. What do you get the guy who has everything? You want to find a gift that is unique, useful, and luxurious, all wrapped into one. This can be a tall order, but hopefully this guide will help you find the perfect gift for the special man in your life. With a little thoughtfulness, you're sure to find the perfect present that will have him smiling from ear to ear this holiday season.

---
Special

Gifts for her at Nordstrom
As the holidays approach, it's time to start thinking about what to give the special women in your life. If you're looking for a gift that's both luxurious and sparkling, Nordstrom has some great options. I found several fabulous gifts that are sure to please even the pickiest woman on your list. From cozy robes to fabulous jewelry pieces, there's something for everyone at Nordstrom. So take a look and see what catches your eye. I'm sure you'll find the perfect gift for that special someone.

---
for the pet parent at Nordstrom
As any pet parent knows, our furry friends are more than just animals – they're part of the family. So just like any other family member, they deserve to be spoiled on special occasions! If you're stuck for gift ideas for the pet lover in your life, look no further; I made a list and recommendations for the best pet gifts available at Nordstrom.

---
For the home from amazon
If you're looking for the perfect gift for the homebody in your life, or just want to treat yourself to something special, these holiday home gifts are sure to please. From soft satin pillow cases to beautiful coffee books, there's something for everyone on your list. And the best part? They are affordable holiday gifts and you can find all of these items on Amazon. So happy shopping!

---
For the babies
As the holidays approach, it's important to remember the littlest members of your family. Babies are cute all year round, but there's something about them in holiday clothes that makes them even more irresistible. If you're looking for the perfect holiday gift for a baby, I've put together a selection of the cutest and most unique baby gifts out there. These gifts will be sure to please even the pickiest parents. From festive clothing to cuddly toys, the special baby in your life will be all set this happy holiday season.

---
I hope my gift guides help you with some gift ideas whether it is luxury, traditional, or affordable gifts that you are looking for. Did you enjoy this gift guide post? If you did, let me know. Also let me know what you're shopping for this holiday season in the comment down below. Your girl is super curious!
Thanks so much for reading – have a beautiful day and happy holidays!