February is Black History Month, and it's an excellent opportunity to not only reflect on the contributions people of color have made to society but also support the authentic Black-owned and founded skincare brands. Skincare routines can get expensive and feel like a chore, but these black-owned brands offer a range of products that can help tailor to your needs and keep your skin youthful and healthy. Keep reading for a round-up of some of the best black-owned skincare essentials of 2023 you need to be stocking up on.
Fenty Skin by Rihanna
Fenty Skin by Rihanna is a game changer for sure. Not only are the products high quality and formulated with clean, vegan ingredients, but they also deliver results. Fenty Skin has a range of cleansers, toners, and moisturizers. Riri's skincare and beauty line essentially has everything you need to keep your skin looking and feeling its best. Fenty's must-have products include their Total Cleans'r Remove-It-All Cleanser, Fat Water Pore Refining Toner Serum, and Hydra Vizor Invisible Moisturizer Broad Spectrum SPF 30 Sunscreen. Plus, their packaging is beautiful and sustainable too!
Related: Fenty Beauty by Rihanna: Pro Filt'r Soft Matte Longwear Liquid Foundation Review
Shani Darden
Shani Darden is one of Hollywood's most sought-after celebrity estheticians. Her clientele consists of well-known celebs like Jessica Alba, Rosie Huntington-Whiteley, and Chrissy Teigen — just to name a few. Darden's signature product, Retinol Reform, helps reduce wrinkles, dark spots, acne scars, and any other signs of aging or damage that you may have from years of sun exposure without irritating your skin. Maintain your youthful skin with her Lactic Acid AHA Exfoliating Serum for brightening skin tone and Texture Reform Gentle Resurfacing Serum for smoothing fine lines and wrinkles.
Cay Skin Care
Cay Skin Care is another black-owned skincare brand founded by Dr. Renée Caynonne in 2015. This black-owned skincare brand provides high-quality skincare without harsh chemicals or fragrances for those with sensitive skin. All their products are free from toxic additives like parabens, sulfates, and phthalates that can cause skin irritation. They provide a wide range of options for different skin types so everyone can find something that works for them. Cay Skin Isle Glow Face Lotion SPF 45 helps combat dullness while providing hydration. For an extra boost of moisture, the Deepwater Hydrating & Soothing Body Crème with Sea Moss & Niacinamide will do the trick!
Topicals
Topicals is an African American brand based in San Francisco. According to Forbes, "The 26-year-old founder and CEO, Olamide Olowe, is the youngest Black woman ever to raise more than $2 million in venture funding." They focus on using clean ingredients like plant oils and botanical extracts that nourish skin without stripping it or causing irritation.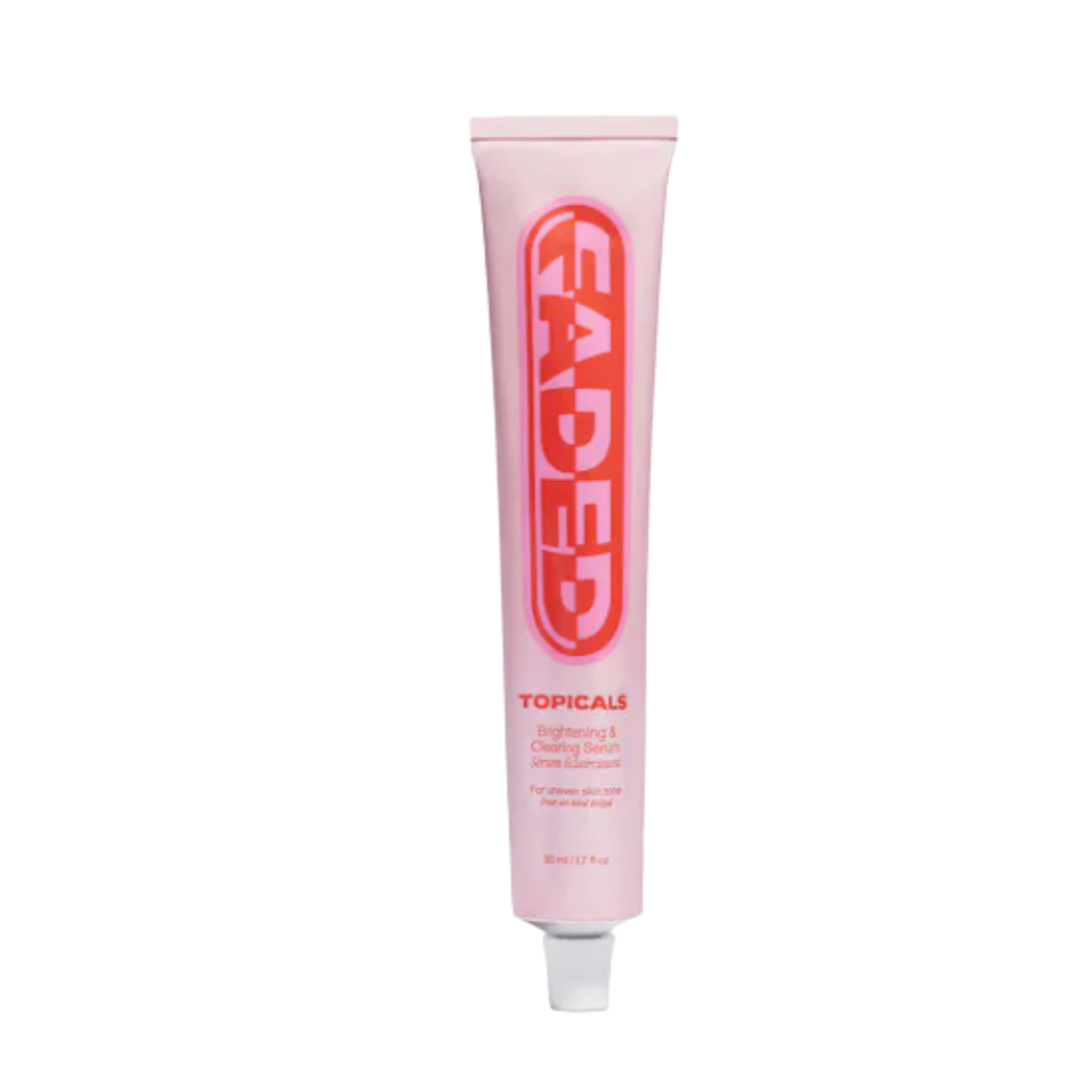 Topicals' skincare products are designed to improve dryness, dark spots, and hyperpigmentation / discoloration. Their skincare products can also soothe and improve eczema-prone skin. Their bestsellers include the Daily Defense Oil (a hydrating oil blend) and the Faded Serum for Dark Spots & Discoloration (a hyperpigmentation-safe serum).
The Honey Pot Company
This company is created by Dr. Beatrice Dixon. She was inspired to create a line of natural plant-derived feminine care products after struggling with her own health issues. The Honey Pot Company has expanded its product line to include natural body washes and herbal wipes to help keep the skin clean and healthy. The feminine hygiene and skincare products don't have any harsh chemicals or fragrances and do not mess with your body's health. Their Herbal-Infused Pads are a fan favorite because of the cooling sensation that occurs when you first put them on!
Coco & Eve
Coco & Eve was founded by two best friends. They wanted to create natural, vegan, and cruelty-free products that women can trust. Their product line includes everything from face masks and scrubbing mitts to dry shampoo and lip balm. All their products contain natural ingredients like coconut oil, papaya extract, and rosehip oil. Plus, all their products are free from sulfates, parabens, and silicones—and they never test on animals!
Golde
Golde is a wellness brand that focuses on creating natural superfoods products as well as beauty items like facial oils and body scrubs. Founded in 2017 by Trinity Mouzon Wofford, Golde has become an incredibly popular brand. It is specially popular among millennials who are looking for natural products. Golde products are made with delicious flavors like Acai Berry or Turmeric Chai Latte. All their products are vegan, gluten-free, non-GMO, and soy-free—and they test each product before it hits the market!
Mielle Organics
Mielle Organics was founded in 2014 by Monique Rodriguez (also known as Mo). This natural brand has become one of the fastest-growing companies in the United States. In addition to their hair care line (which includes shampoos and conditioners made with natural ingredients like babassu oil and honey), they also have a skincare line called Butter Elixir. The skincare line features hydrating body butters and oils perfect for any season!
Happy Black History Month!
Celebrate Black History Month 2023 by switching to a black-owned skincare brand. Most of these black-owned brands are natural and environmentally friendly. The products that are listed here are just a few of the many amazing Black-owned skincare brands out there today. If you're looking for ways to celebrate Black History Month while also treating yourself this month, why not try out some of these great skincare brands? Not only will you be supporting small businesses owned by people of color—but you'll also be getting access to high-quality organic skincare products that will leave your skin glowing! Try out these brands this February (or anytime) to support black excellence in every way possible.